Market size data underpinning your business decisions
Mintel Market Sizes has been built in response to our client demands. Increasingly, businesses need to have access to reliable, global, market data to support their business decisions. Mintel Market Sizes provides exactly that.
Reliable and trusted market research Mintel Market Sizes sits at the heart of our clients' businesses supporting day-to-day ad hoc data requests, as well as feeding into long term strategic planning. You too will be impressed with the speed, accuracy and timeliness of the database.

Start benefiting from Mintel Market Sizes today:
Market size : Quickly check market conditions in an unfamiliar industry, region or location.
Market share: Identify main players, spot threats, risks…and opportunities!
Market forecast : Add reliable forecast data to support your business plans and goals.
Market segmentation : Gain a thorough insight into the structure and size of a category.
Socio-economic data : Benchmark against population, GDP and CPI and create an overall illustration of market potential.
Reliable and trusted market research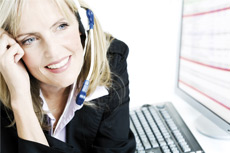 When using Mintel Market Sizes you can be assured you're using the best-in-class transparent research data. What's more, our team of international analysts are always on hand to provide further assistance where required.
It's a level of service you won't find anywhere else.
Mintel Market Sizes offers incredible value and will quickly embed itself as a much relied upon research resource within your organisation.